Explore Koh Samui with Your Family
Koh Samui is a family friendly with plenty of activities for both adults and children alike. If you're looking for a list of Koh Samui activities for families, we have curated a list of 10 things to do in Koh Samui with children. From amazing waterparks to educational activities, this beautiful tropical island has a lot to offer.
Top 10 Koh Samui Activities for Families

1. Waterparks

Koh Samui is home to several waterparks that meant for you and your family to relax and enjoy the various activities within the park. Partake in leisurely activities or adrenaline rushing activities like high slides or large inflatables in the water. Pink Elephant Samui Water Park, High Park Koh Samui are some of the must visit water parks when you're in Samui. A fun experience for children and adults alike. Ticket prices at Pink Elephant Water Park are 1,200 baht for adults and 690 baht for children between 90-130 cm. The ticket prices at High Park Koh Samui start at 600 baht for both adults and children.

2. Ang Thong National Marine Park

Explore the hidden coves, lakes, waterfalls and hike through the jungles or enjoy snorkeling in the emerald green water of Ang Thong National Marine Park. an hour away by speedboat, Ang Thong is home to many exotic wildlife and is the perfect location for relaxing activities like hiking, snorkeling, sea kayaking or just simply relaxing on the beach. When it comes to Koh Samui activities for families, visiting the Ang Thong National Marine Park is on top of everyone's list. The ticket prices to explore Ang Thong Park for adults is 300 THB and 150 THB for children.
3. Samui Canopy Adventures

While compiling the list of Koh Samui activities for families, we had to include Samui Canopy Adventures. Live out your dream of Live out your dream of becoming a real life Tarzan by ziplining through the lush rainforest of Koh Samui. A true family adventure, explore the lush beauty of Koh Samui along with the amazing waterfall at the end of the ziplining session. The price for a ziplining session starts at 2500 THB. Find out more about the various activities Canopy Adventures has to offer here.
4. Samui Butterfly Garden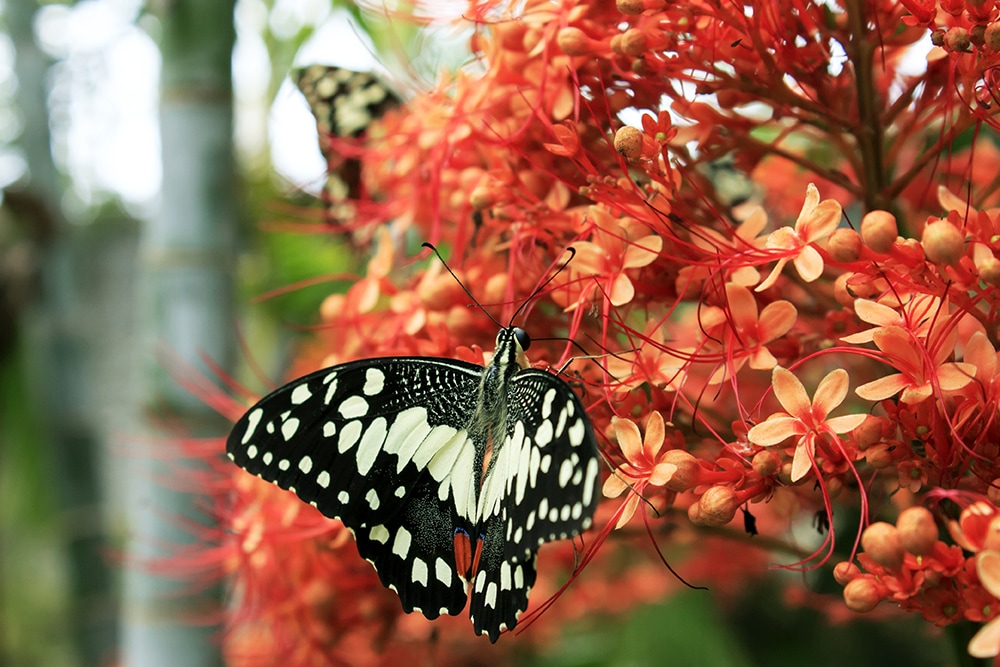 Who says you can't learn when you're on a vacation? Take a trip to the Samui Butterfly Garden to appreciate the beauty of the butterflies and visit the Insect Museum to see the various types of bugs from Thailand and around the globe. The entry ticket price for adults is 200 THB and 100THB for children.
5. Relax on the Beach

A trip to Koh Samui deserves a relaxing day on the beach and Koh Samui has many beaches that offer the relaxation. However, travelling with children can be stressful and quite difficult. Well don't you worry, Siam Residence offers not only spacious living villas for you and your family, but it also has a playground for children, including the biggest sand playground right by the beach. If you're keen on exploring more of what Koh Samui has to offer, here is a list of beaches you might like.
6. Secret Buddha Garden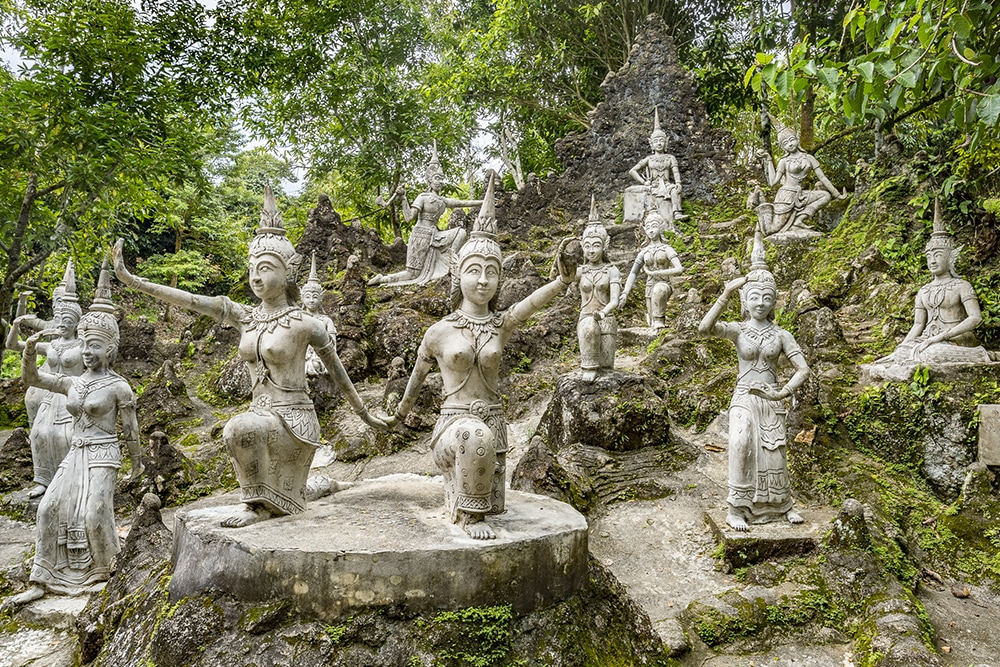 Exploring the Secret Buddha garden is one of Koh Samui activities for families that is highly recommended. Nestled in the lush green jungle of Samui, the Secret Garden is truly a sight to behold. With various statues of deities, animals, and humans, this secret gem of Samui offers the feeling of serenity and a beautiful panoramic view of the island. Find out more about this amazing landmark and book a tour during your trip!
7: Muay Thai Classes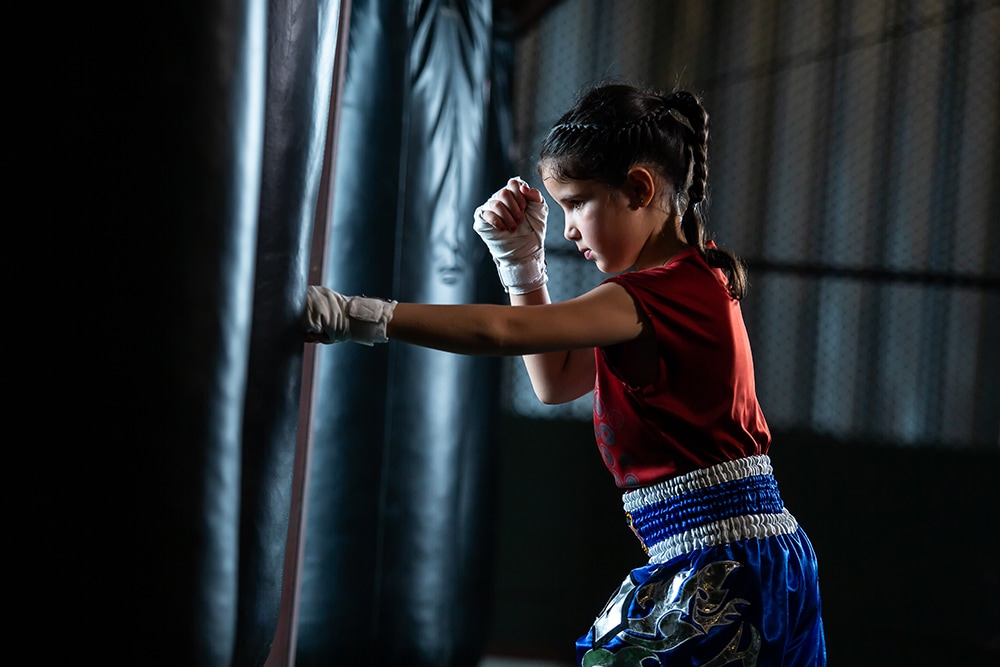 Muay Thai is an integral part of the Thai culture. Take the opportunity to learn Muay Thai with your family. Or, if you just want to relax for an hour or two, sign up your children for a kids muay thai class, where they can learn the basics of Muay Thai and release their excess energy while you relax and socialize with other parents or the teachers. FitKoh is a Muay Thai fitness camp that offers Kids Muay Thai classes for 350 THB per child or 500 THB for two siblings.

8: Elephant Sanctuary

Elephants are one of nature's gentle giants and are highly empathetic.Add visiting an elephant sanctuary on you list of Koh Samui activities for families. Make the most of your time in Koh Samui by visiting an Elephant sanctuary and interact with elephants that have been rescued from various unpleasant situations. Promote the ethical treatment of elephants and learn more about them at Samui Elephant Sanctuary or Samui Elephant Jungle Sanctuary.
9: Indoor Skydiving

Another activity from the list of things to do in Koh Samui with children is indoor skydiving. A one of a kind experience that both you and the young ones in your family can experience. Feel the adrenaline rush and fly in a safe environment with the help of experienced professionals. For details, visit the EasyKart website.
10: Art Samui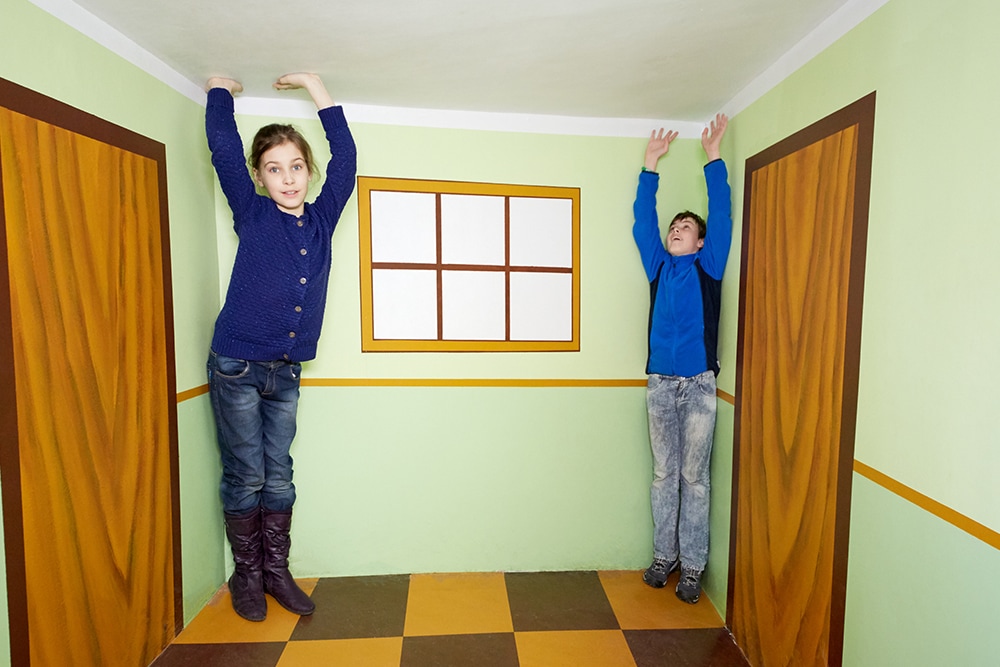 While Koh Samui has several art galleries and museums for art enthusiasts, Art Samui Museum is a different experience altogether. With 65 different optical illusions, it is a fun place for kids and adults alike. Take fun pictures and pose with the art and enjoy an amazing experience at Art Samui 3D Museum.

dasi xxx vidos desipapa.pro sammyy02k คีบ โป้ xxxthporn.com หนังโป๊xxxxx سكس المانى gonzoxxx.me سكس مصرية محجبة คลิป โบ๊ ฟรี thaihdporn.com หนัง x xx ฟรี يقذف ufym.info نيك تبادل زوجات
مقاطع نيك فيديو 24pornos.com سمر الشرموطة hunta-622 erovideo.me 芸能人 マンコ tamil hot sexy indianporncave.mobi blue film dj indian dirty porn hardindiansex.mobi sex yoga video kambi phone indiansexmms.info xvideo couple
سكس فشيخ pornozirve.com لقطات سكس パイズリ javshare.info ニューハーフライブ www xxx com home hotindiantube.net sex picture in tamil xnxx 18+ indianxxxsex.mobi bolly share.net سكس يابانى جديد iporntv.me سكس افلام طويله