Beach Wedding Tips
With the sky and the sea as witnesses, having a beach wedding is a dream for many. As such, it's no surprise that more people are getting married on a beach like Samui nowadays.
However, not many people know that planning a beach wedding isn't easy. In fact, more effort is needed for beach weddings, especially for luxury Samui wedding, from the venue and attire to the logistic aspect of the wedding. To plan your perfect Samui wedding, here are 5 beach wedding tips.
Top 5 Beach Wedding Tips

1. Location: Private vs Public Beach Wedding

One of the most important questions you should ask yourself before you start planning your wedding is whether you want private or public beach wedding. If you'd like to enjoy intimate moments with your guests and loved one without being disturbed, then we recommend a private beach wedding.
Surprisingly, finding a private beach spot is not easy as most beaches are open to the public. Thus, it's highly recommended to find a beach resort as they often have the facilities you need for a private beach wedding. For instance, at The Siam Residence, you can hold your special luxury Samui wedding at a private beach venue.
2. Legalities: Obtain a Permit

But if you're into public beach weddings, then it's crucial to apply for a permit beforehand. Ensure that you meet all conditions and have the approval to hold your Samui wedding on a public beach.
Additionally, for both private and public beach weddings, be sure to fulfill all the requirements needed to hold a wedding in Thailand.
3. Logistics: Food and Accommodation

Are you inviting guests to your luxury Samui wedding? If yes, then you'll need to prepare food for the wedding and accommodation throughout their stay in Samui.
By holding your Samui wedding at a beach resort like The Siam Residence, you can enlist their in-house restaurant to prepare all the meals. At The Siam Residence's restaurant, they're able to prepare all types of cuisines, such as Thai and Western cuisines and seafood, and ensure the food is kept warm.
Having your wedding at a beach resort also means all your guests can stay at the same place as your wedding venue. Attending your wedding would be easier than ever, and they can also celebrate your special day longer.
4. Time: Weather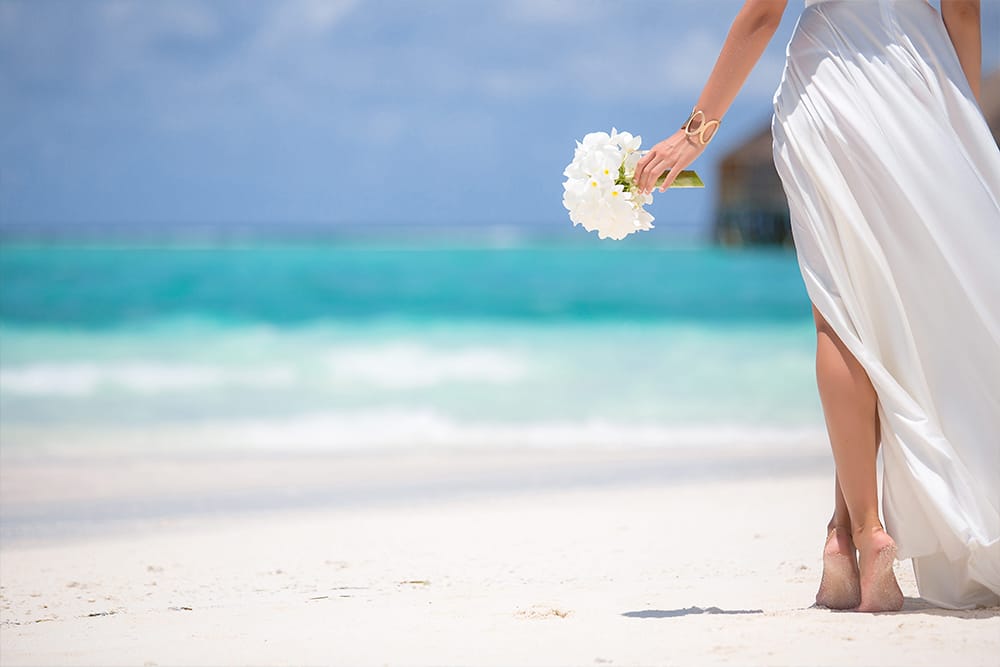 Thailand is always hot, but there are monsoon seasons which means heavy rain. As such, plan your luxury Samui wedding during the dry season to ensure your beach wedding goes as planned.
Also, make sure your wedding attire are suitable for the weather. We suggest wearing light clothing like cotton and linen shirts for him and chiffon or charmeuse dresses for her.
5. Hire a Wedding Planner

Believe it or not, these tips are just a small fraction of everything you need to know. To have everything planned right without much headache on your end, hire a wedding planner. The Siam Residence's beach wedding package include a wedding planner to ensure your luxury Samui wedding runs smoothly on the day.
dasi xxx vidos desipapa.pro sammyy02k คีบ โป้ xxxthporn.com หนังโป๊xxxxx سكس المانى gonzoxxx.me سكس مصرية محجبة คลิป โบ๊ ฟรี thaihdporn.com หนัง x xx ฟรี يقذف ufym.info نيك تبادل زوجات
مقاطع نيك فيديو 24pornos.com سمر الشرموطة hunta-622 erovideo.me 芸能人 マンコ tamil hot sexy indianporncave.mobi blue film dj indian dirty porn hardindiansex.mobi sex yoga video kambi phone indiansexmms.info xvideo couple
سكس فشيخ pornozirve.com لقطات سكس パイズリ javshare.info ニューハーフライブ www xxx com home hotindiantube.net sex picture in tamil xnxx 18+ indianxxxsex.mobi bolly share.net سكس يابانى جديد iporntv.me سكس افلام طويله